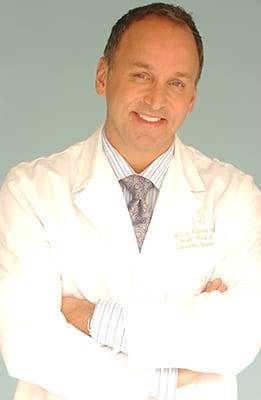 Dr. Marc Kayem
Board Certified Otolaryngologist
Dr. Marc Kayem, a highly experienced physician with over three decades of medical practice, is pleased to announce opening two new office locations in Las Vegas and Playa del Rey. Dr. Kayem and his staff are committed to providing exceptional patient care. They take patient comfort to a new level by ensuring the best experience from the first phone call to post-operative visits.
At Dr. Kayem's offices, each visit and experience is equally important, and the staff is dedicated to providing their patients with the best practices, options, and experiences. Patients can rest assured that their care is highly qualified when they receive treatment at one of Dr. Kayem's offices.
Dr. Kayem has impressive credentials, including a Doctorate of Medicine from the University of Ottawa, an American Board of Otolaryngology certification, and a fellowship at the Royal College of Surgeons of Canada. He completed his Otolaryngology and Facial Plastic Surgery training and residency at the University of Montreal. Dr. Kayem is affiliated with prestigious medical institutions such as St. Johns Health Center in Santa Monica, the Brotman Medical Center in Culver City, the Mammoth Hospital in Mammoth Lakes, and Cedars Sinai Marina Hospital in Marina Del Ray. He has also served as a team physician for the National Hockey League's Los Angeles Kings and is a recognized expert witness in Otolaryngology and facial plastic cases.
Dr. Kayem's professional memberships in organizations such as the Royal College of Surgeons of Canada, the American Board of Otolaryngology, and the Los Angeles Society of Otolaryngology demonstrate his commitment to continuing education and professional development in the field of Otolaryngology.
Dr. Kayem's focus on patient comfort and satisfaction and his extensive qualifications and affiliations make him an excellent choice for anyone seeking exceptional medical care. His expertise in Otolaryngology and facial plastic surgery and his status as a recognized expert witness make him a valuable medical community member. Dr. Kayem looks forward to welcoming patients to his two new office locations and providing them with the best possible care.
Credentials
Doctorate of Medicine, University of Ottawa
Board Certified by the American Board of Otolaryngology
Fellow of the Royal College of Surgeons of Canada
Otolaryngology and Facial Plastic Surgery, University of Montreal
Otolaryngology and Facial Plastic Surgery, Residency, University of Montreal
Professional Affiliations
St. Johns Health Center, Santa Monica, CA.
Brotman Medical Center, Culver City, CA.
Mammoth Hospital, Mammoth Lakes, CA.
Team Physician to National Hockey League (NHL), Los Angeles Kings
Cedars Sinai Marina Hospital, Marina Del Ray, CA.
Recognized expert witness in Otolaryngology and facial plastic cases
Professional Memberships
Royal College of Surgeons, Canada
American Board of Otolaryngology
Los Angeles Society of Otolaryngology